HAPPY WORLD BEE DAY!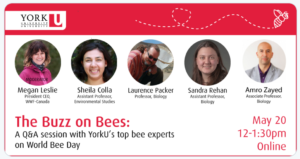 We would like to thank everyone who participated in our "The Buzz on Bees" event yesterday, organized by York University's Faculty of Environmental Studies and Faculty of Science.
We have put together a list of resources for those interested. Please click here for the current resource list, which will be updated by our BEEc experts.